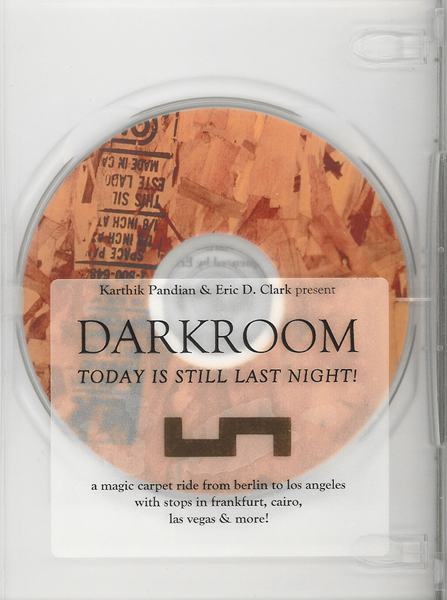 Karthik Pandian & Eric D. Clark
Darkroom: Today Is Still Last Night!
Forty-seven minutes of ecstatic visuals by LA-based film/video artist Karthik Pandian synced to a sublime minimal techno soundscape sequenced by EU-based Dee-Jay/Producer Eric D. Clark. It's a dance party on a DVD on a magic carpet ride from Berlin to Los Angeles with stops in Frankfurt, Cairo, Las Vegas and more! Check out a preview here.
DVD, 47 minutes, 2009.