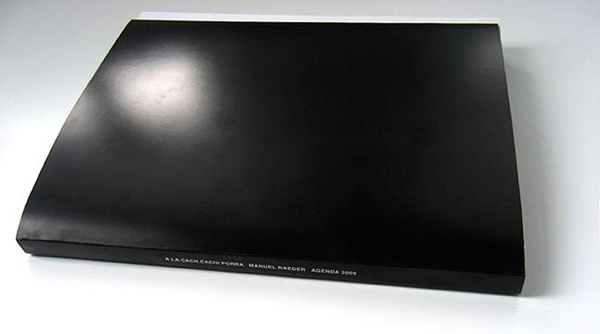 Manuel Raeder
A La Cach Cachi Porra
2009 Agenda
A calendar/day-planner for 2009 by graphic designer Manuel Raeder, exploring the possibilities of being a time storage device in a book format. Each copy has a different color scale iris print and every sixth page needs to be torn open by the reader.
Softcover, 120 pages, 17 cm x 24 cm, edition of 500 copies, offset, bound.
SOLD OUT!