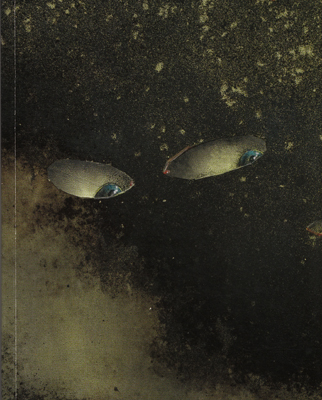 Area Sneaks Magazine
Issue 2
Los Angeles-based art / literary journal edited by Rita Gonzalez and Joseph Mosconi.
Contributions by:
Edgar Arceneaux & Noellie Roussel, Robert Grenier, Johanna Drucker, Peter Ciccariello, Jessica Smith, William R. Howe, Derek Beaulieu, K. Lorraine Graham, Analia Saban & Claire de Dobay Rifelj, Aaron Kunin, Doug Nufer, Harold Abramowitz & Amanda Ackerman, Franklin Bruno, Demosthenes Agrafiotis, Ara Shirinyan, Mathew Timmons, Will Alexander, Richard Kostelanetz, Jody Zellen, Nick Moudry & Kerry Tribe, Jen Hofer & Hillary Mushkin, Elisa Gabbert & Kathleen Rooney.
SOLD OUT!
*you are viewing our old webshop, which is out of date. To visit our new webshop please click here :)
Area Sneaks Magazine
Issue 1
The historical relationship between art and language has often occasioned lively and compelling work. AREA SNEAKS, a new print and online journal, seeks to touch the live wire where language and visual art meet. This issue contains contributions from: Stan Apps, Stephanie Taylor, Sawako Nakayasu, Mark Wallace, Andrew Maxwell, Marie Jager, Therese Bachand, K. Lorraine Graham, Christopher Russell, Emmanuel Hocquard, William E. Jones, Ian Monk, Scoli Acosta, Daniel Tiffany, Ben & Sandra Doller.
SOLD OUT!
*you are viewing our old webshop, which is out of date. To visit our new webshop please click here :)