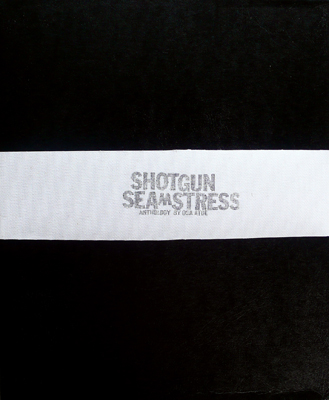 Osa Atoe
Shotgun Seamstress Boxset
All six issues of this essential publication by Osa Atoe, by and for punks of color! In Ms. Atoe's own words:
"I make fanzines about the experience of being a black queer feminist punk, and also a woman who plays music. Shotgun Seamstress features interviews with and articles about Mick Collins (Gories, Dirtbombs), Brontez Purnell (Gravy Train!!!! and The Younger Lovers), Adee Roberson (New Bloods), Ru Paul, Don Letts, ESG, various black folks from the 80s DC Hardcore scene, Alvin Baltrop (photographer), Chris Sutton (Hornet Leg, The Gossip) and more!"
This very special anthology is housed in an all-black box and, as an added bonus, has a secret mixtape stashed inside as well! Each zine is beautifully reprinted in high quality xerox by M'Lady Records. Highly recommended!
SOLD OUT!