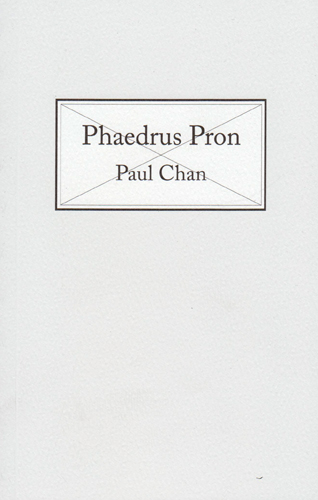 Paul Chan
Phaedrus Pron
Published as a limited paperback by Badlands Unlimited, Paul Chan'sPhaedrus Pron recasts Plato's legendary dialogue on art, erotic love, and madness as unyielding sexual prose that stretches the limits of intelligibility and sense.
"Written" by typesetting the original text with computer fonts created by Chan that transform the conventional alphabet into an array of erotic idiolects, Phaedrus Pron unfolds as a relentless exchange of erotic verse between a philosopher and a young man in search of rhyme and reason.
Works of art in themselves, the fonts extend the possibilities of writing by rewriting what is written with a simple change of font in your computer: from Times new roman to...Phaedrus Pron.