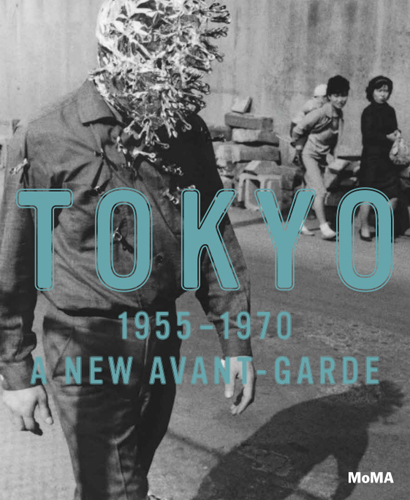 Doryun Chong
Tokyo 1955-1970: A New Avant Garde
Tokyo 1955—1970: A New Avant-Garde, published to accompany an exhibition at The Museum of Modern Art, explores the extraordinary convergence of artists and other creators in Japan's capital city during the radically transformative postwar period. Examining works in a range of mediums—painting, sculpture, photography, drawing, printmaking, and film as well as graphic design, architecture, musical composition, and dance—this is the first publication in English to focus in depth on the full scope of creativity and experimentation in Tokyo during this vibrant period.
A survey essay by Doryun Chong, Associate Curator in the Department of Painting and Sculpture at MoMA, investigates Tokyo's sociopolitical context and the massive urban changes that set the stage for the city's emergence as a vital node in the international network of avant-garde art. Essays by scholars Michio Hayashi and Miryam Sas and curator Mika Yoshitake discuss critical concepts in arts and culture at this time, examining "graphism," which manifested itself across various mediums, the development of new sculptural languages, and the intermedia tendency that engendered provocative crosspollination among artistic genres. Hardcover. 228 pages; 270 color illustrations.
SOLD OUT!
This is our old webshop, which is out of date. Please view our new webshop here! Thank you!