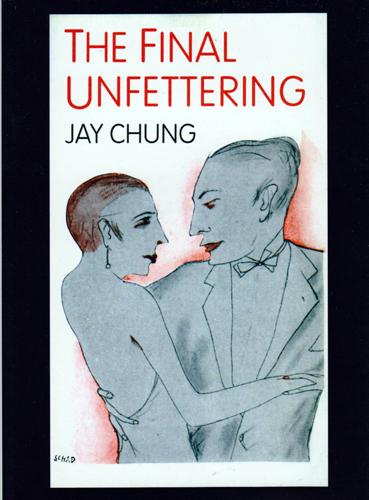 Jay Chung
The Final Unfettering
Get your bath water ready. Commerce Books is pleased to announce the release of THE FINAL UNFETTERING, number five in its ongoing series of publications dedicated to economically motivated works of art.

THE FINAL UNFETTING is Jay Chung's loose translation of Handbrevier für Hochstapler(Handbook for Swindlers), originally published in 1928 by the German anarchist Walter Serner. Serner was born Walter Seligman in Karlsbad, Czechoslovakia, in 1886. In 1914 he moved to Berlin to study law, but disappointed his parents soon after by quitting school, disowning the family name, and consorting with anarchists. In his autobiography, Hans Richter wrote of Serner that "he was so naive as to think he could find sympathizers in the world of art. After he turned his back on the art world-the very art world that later used his ideas like a brand of laundry detergent-Serner glorified a world of criminals in which everybody deceives everybody."

THE FINAL UNFETTERING is a fitting tribute. In effect Chung — a 1999 Yale Sculpture graduate currently living in Berlin — has adopted Serner's text as his own, exploiting it as a way of celebrating its timeless pearls of wisdom. Indeed, Walter Serner would be proud.
SOLD OUT! You have reached our old webshop! You can see our new webshop here! :)