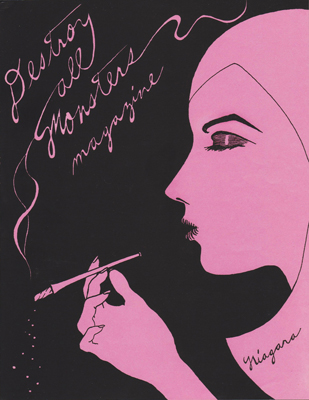 Destroy All Monsters
Magazine 1976 - 1979
Text by Cary Loren, Mike Kelley, Niagara, Jim Shaw. Formed in 1973, the Detroit band Destroy All Monsters was a wild and reckless synthesis of psychedelia, proto-punk, heavy metal, noise and performance art. They published six issues of a zine also entitled Destroy All Monsters between 1976 and 1979. This book chronicles those six issues as well as a seventh issue that never saw publication.
SOLD OUT!
Destroy All Monsters
Geisha This
Book compiling all the first seven issues of the excellent 1970's Destroy All Monsters zine, from Detroit. Highly recommended!
Softcover, 58 pages, color, 1995. Contains flexidisc and color poster.
SOLD OUT!