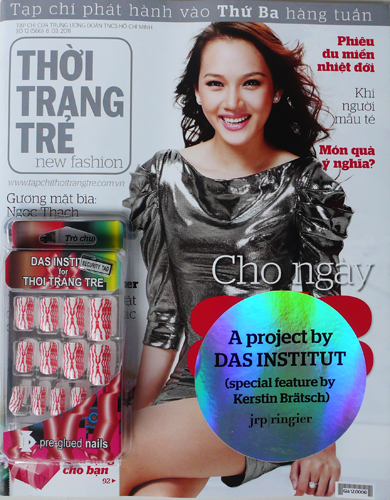 Das Institut
JRP-Ringier Annual Report
Each spring, Ringier publishes its past year business figures in a comprehensive annual report. Typically for Ringier, it is not your run-of-the-mill annual report. Internationally acclaimed artists have been designing this publication, untrammeled by major restrictions since 1997 making the annual report a true work of art. It has become very popular, fascinating both art lovers and collectors all over the world. The annual report is impressive proof of art as an integral part of Ringier corporate culture.
The 2010 Annual Report featured here is designed by Das Institut, and includes a pack of fake nails designed by the artists.