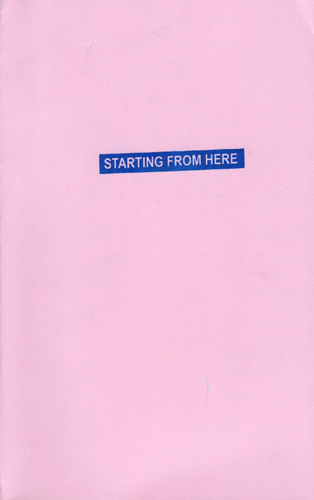 Dean Spunt, Jamal Gunn Becker, and Brendan Fowler
Starting From Here zine
This zine is divided into three sections: one each by Spunt, Becker, and Fowler. Each section contains images and text make by each artist in their shared studio space.
Softcover
Perfect Bound
84 pages
5" x 7 3/4"
5 color risograph on multi color paper
Edition of 40
2013.