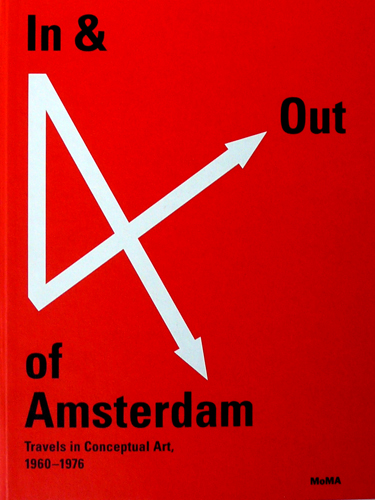 Christophe Cherix
In & Out of Amsterdam: Travels in Conceptual Art 1960-1976
In & Out of Amsterdam presents more than 120 works—including works on paper, installations, films, and photographs—by artists who were part of this remarkable creative culture, including Bas Jan Ader, Stanley Brouwn, Hanne Darboven, Sol LeWitt, and Lawrence Weiner, among many others. Essays by an array of scholars, accompanied by lively illustrations and documentary photographs, illuminate their significance as well as the unprecedented role that prints, bulletins, posters, mail art, artists' books, and other ephemera played in the artists' discourse.
During the 1960s and 1970s, Amsterdam was a nexus of creative activity, attracting artists from around the world. Reciprocally, some of the most influential Dutch artists traveled abroad extensively before establishing themselves in Amsterdam. As a result, a dynamic cross-pollination of ideas and influences developed there, and many artists produced works directly related to the notion of travel and to Amsterdam, the city that fostered them. Includes 450 (400 color) illustrations.