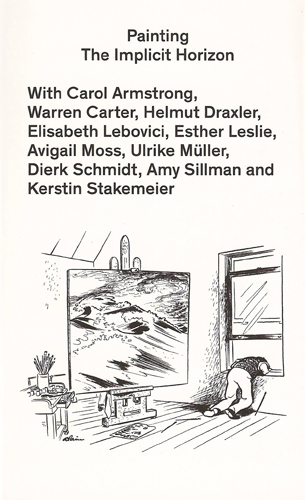 Avigail Moss and Kerstin Stakemeier
Painting - The Implicit Horizon
Painting — The Implicit Horizon documents a symposium which took place at the Jan van Eyck Academie in Maastricht, the Netherlands. The book presents essays and transcripts of discussions between European and American artists, art historians, and critics who have looked at some of the ways painting has been conceived of in the eras after Conceptual Art. Addressing ideas of production and consumption, critiques of the end of art, issues of age, accomplishment, and the myth of the painter, the book posits that painting, as a working practice as well as a historical referent, serves as an implicit horizon or limit condition for other media.
SOLD OUT!