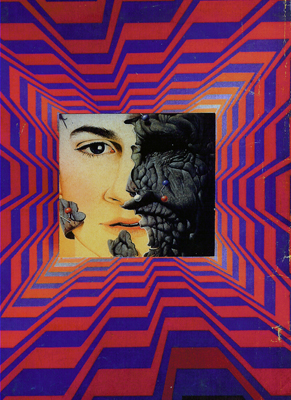 Nazi Knife
Issue 5
Deeper, more concerned, less real! Jonas Delaborde's art-compilation magazine from France is back with issue five.
Contributors this time include: Jonas Delaborde, Hendrik Hegray, Stephane Prigent, Roope Eronen, Antoine Marquis, Jamie McNiell, Cyrille Le Vely, CF, Leon Sadler, Robert Beatty, Ryan Riehle, David Douard, Julien Carreyn, Cpencer Clark Leif Goldberg, Andres Ramirez, Benjamin Bergman, Mat Brinkman, Heath Moerland, Gary Beauvais, Dean Sullivan, Pat Maherr, Andy Bolus, Mehdi Hercberg, Yu Matsuoka, Ludovic Boulard, Le Fur Mike Diana Romain Perrot, Jacques Noel, Jeff Hartford, James Ferraro, Alivia Zivich, Nate Young, Max Eisenberg, Eva Revox, Carlos Gonzales.
Softcover, 180 pages, 8.25" x 5.75", full color offset print, 2008.
SOLD OUT!

Nazi Knife #4
Compilation graphic magazine from France; this issue features artists from the US noise music scene, such as John Olsen from Wolf Eyes, Heath Moerland from Sick Llama, CF from Kites, Dominick Fernow of Prurient, Pat Maherr, Mat Brinkman, Jonas Delaborde, Ryan Riehle, and many more!
Softcover, full-color offset printing, A5 size, 112 pages.
SOLD OUT!