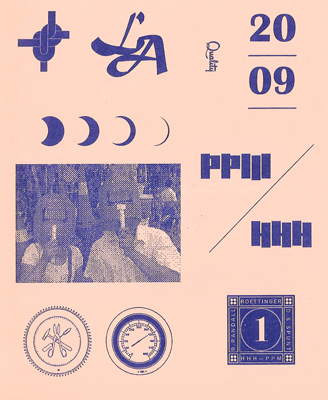 No Age & Brian Roettinger
Losing Feeling zine
New zine by No Age in collaboration with Brian Roettinger, co-released by Hand Held Heart (Brian's label) and Post Present Medium (Dean's label). Printed in Los Angeles on a RISO machine...look in the inside covers for 14 year-old Randy's hand-written letter to Lee Ranaldo, and Ranaldo's response in the back cover.
Softcover, 2-color risograph, 28 pages, print-run of 200, 2009.
SOLD OUT!