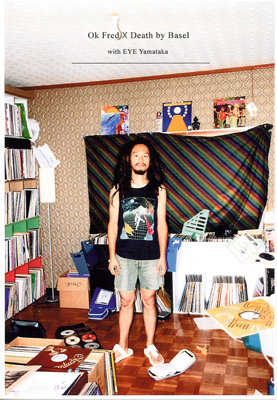 Ok Fred x Death by Basel
Interview with EYE Yamataka
This is the English translation of a long interview with Eye (Boredoms), originally published in Ok Fred magazine in Japanese a couple years back. The interview covers many topics, including the experience of having his 107 art works stolen from his Tokyo exhibition back in 2006 (it is a pretty strange story!), alongside some photos of him at home in Nara, Japan.
Softcover, 76 pages, 8.25" x 5.75", b&w w/ color cover, English, 2008.
SOLD OUT!