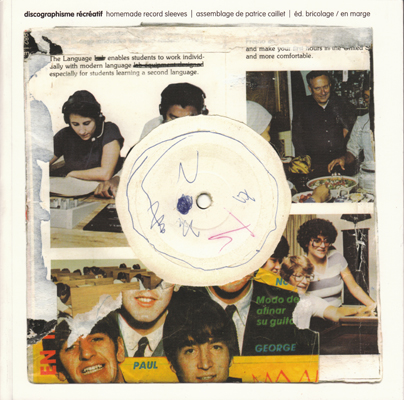 Patrice Caillet
Recreational Discographics
This book compiles over 100 fascinating and beautiful examples of found record cover "artwork"—that is, record covers that were altered, painted, collaged-over, or handmade by their owners. Flipping through the pages, it's easy to imagine the unique and idiosyncratic relationships these records had with their owners.
Softcover, 128 pages, 2004, SECOND EDITION, 2009 with new cover and revised additional content, 224 pages, 21 x 21 cm, 200 full-color illustrations.