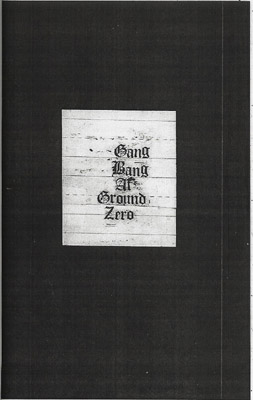 Dash Snow
Gang Bang at Ground Zero
Xeroxed zine by NY artist Dash Snow in collaboration with his father.
2007, softcover, 148 pages.
STRICTLY ONE PER CUSTOMER PLEASE!

SOLD OUT!
THIS BOOK WILL BE REPRINTED SOON BY THE DASH SNOW ESTATE, WE WILL PROVIDE A LINK TO THEIR SITE ONCE IT'S READY. MANY THANKS!