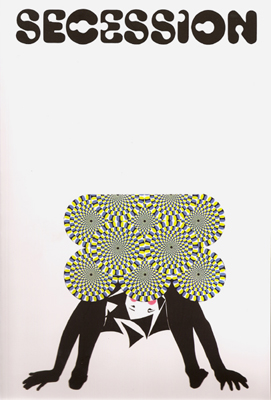 Frances Stark
A Torment of Follies (Secession)
This catalogue, published on the occasion of Stark's exhibition at Secession in Vienna, disguises itself as an artist's book presents recent work by the Los Angeles artist, writer and all-around favorite, Frances Stark. Taking as her starting point the novel Ferdydurke by the esteemed Polish author Witold Gombrowicz, Stark explores two key aspects of the novel, according to Andras Palffy, president of Secession: "the individual's right to uncertainty or immaturity and all possible forms of masquerade" and "deception towards one's environment." Whereas Gombrowicz took on the sinister political developments of 1930s Poland, Stark aptly and humorously attacks the hierarchies, systems and pigeon holes of the contemporary commercial art world. The book unfolds as a silent musical, mesmerizing the viewer with the many optical illusions embedded within.
Softcover, 8" x 12", 96 pages, 27 color illus., 2 b&w illus, 2008.