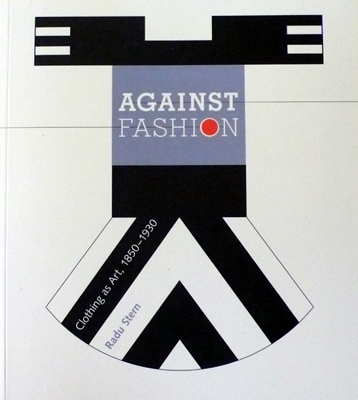 Radu Stern
Against Fashion: Clothing as Art, 1850-1930
An indispensable guide to the historical avant-garde's appropriation of clothing as an art form; includes over 100 illustrations and an anthology of writings.

The late nineteenth-century invention of "fashion" as we understand it today inspired avant-garde artists of the period to create an art form to counter commercial fashion. These artists saw clothing not as a symbol of class distinction but as a force for shaping experience—an opportunity to make things new, to go beyond the traditional boundaries of art. For many artists, therefore, dress design was too important to be left to the fashion designers; they would appropriate clothing as an art form that could break through the traditional boundaries of "pure" art to act directly on life.

Against Fashion is the history of the modern relationship between artists and this ideal "anti-fashion." Radu Stern traces the development of clothes as art by artists of the late nineteenth and early twentieth centuries. He discusses contributions to the new art form by various artistic movements of the historical avant-garde, including Art Nouveau, the Werkbund, Cubism, Futurism, Constructivism, and the Bauhaus; he examines the work of such key figures as Henry van de Velde, Gustav Klimt, and Sonia Delaunay. The book includes more than 100 illustrations, many in color, as well as an anthology of essential writings and documents by artists and writers of the period, some of them translated into English for the first time. The artists and works examined display a diversity of styles and ideas, but all share the desire to reject the mercantile logic of commercial fashion and replace it with a utopian "anti-fashion."

Softcover, 9 x 10 inches, 213 pp., 130 illus., October 2005.

SOLD OUT!