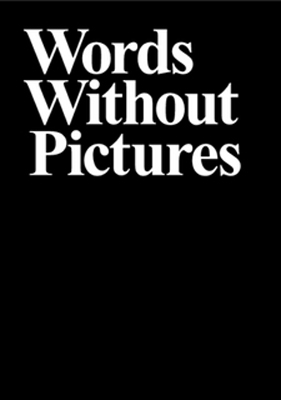 Alex Klein
Words Without Pictures
Words Without Pictures was conceived as a year-long project with monthly themes that were formulated by an editorial team in tandem with contributors to the wordswithoutpictures.org website. The aim was to create spaces where thoughtful and urgent discourse around very current issues for photography could happen. Each month, beginning at the end of November 2007 and concluding in November 2008, an artist, educator, critic, art historian, or curator wrote a short, un-illustrated and opinionated essay about an aspect of photography that, in his or her view, was either emerging or in the process of being rephrased. Each essay was available on the website for one month and was accompanied by a discussion forum focused on the specific topic. Over the course of its month-long "life," each essay received invited and unsolicited responses. The essays were proposals, from which the respondents picked up and created new strands of inquiry, thereby demonstrating the multidimensionality of each topic.
LAST REMAINING COPIES OF THE FIRST EDITION PRINTING WITH BLACK COVER, AVAILABLE ONLY HERE.