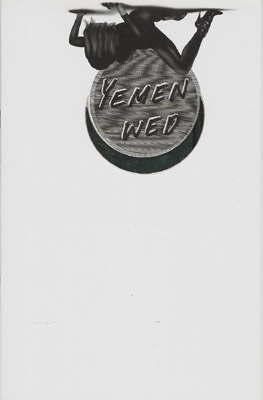 Gloria Maximo
YEMENWED #2
Functioning as a printed collaborative space, YEMENWED brings together many minds to create a singular multiple personality. Touching on issues of fantasy, communication, and role play, YEMENWED is interested in exploring an inverted reality.
Started by artist Gloria Maximo—whose drawings first appeared in Kutt magazine (Butt magazine's sister publication, now in the form of GLU)—YEMENWED has grown beyond the space of a conventional comic into its own multidisciplinary publication.
Contributors this issue: Jason Farrrer, Shawn Mackinnon, Paul Kopkau, Gloria Maximo, Abigail Scholar, Michel de Certeau.
Softcover, 20 pages w/ ouija insert, 6.75" x 10.25", black & white, 2007.
SOLD OUT!