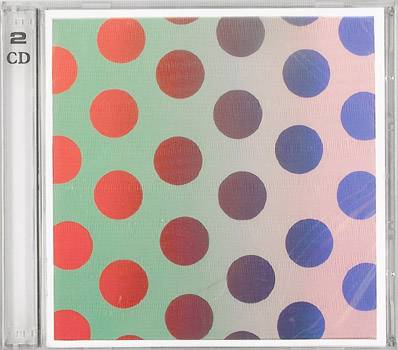 David Jourdan and Yuji Oshima
1% CD
This double CD includes all contributions (114 sound pieces/ 01:50:22) to David Jourdan and Yuji Oshima's installation for the elevators of the French Ministry of Culture and Communication. According to the French government's 1% guidelines, one percent of the total amount spent in the construction of any public building is to be allocated for the realization of site-specific artworks. In this context, David Jourdan and Yuji Oshima were commissioned to create a permanent installation for the new building of the ministry, 182 rue Saint-Honoré, Paris, completed in February 2005. A temperamental audio playback is set off by accident—one chance in a hundred—in two elevators at the ministry. For once, the 1% is indeed one per cent. The issue is deceptive musak.
Every user of the elevator who presses a button participates in a game in which there is a limited number of possible actions, but a real 1% chance of winning. In short, a mere lottery. When one wins, the reward is an illuminated animation on the cabin ceiling accompanied by a brief audio composition. For that purpose, Jourdan and Oshima invited 17 artists/groups to create 15 to 90 seconds of sound compositions from previously unreleased audio material.
Assuming that on average, the cabin carries any other passenger going to a different floor, a user who takes the elevator 10 times a day, 5 days a week, has one chance per week of winning. With the exception of this brief event, nothing else out of the ordinary occurs.
Music by: Alejandra Salinas and Aeron Bergman, Colleen, Constanze Schweiger and David Jourdan, Dat Politics, Dorit Chrysler, Eugene Chadbourne, Felix Kubin, Four Tet, gelitin, L?K?O, John McEntire and Jeff Parker, Nobukazu Takemura, Rashim, Sun Ok Papi K.O.; and in the booklet: Tujiko Noriko, Yoshimi P-we, & Yuji Oshima.
Audio 2xCD, with 8 page booklet, edition of 1000, Denmark, 2007.