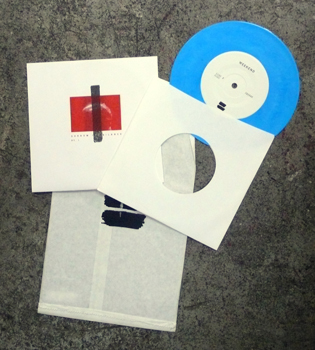 Lucky Dragons/Weekend
Sorrow/Jubilance Pt. 1 7"
Edition of 333 / Cyan colored vinyl 7" / Risograph cover & bag
This is the first in a series of 3 split 7"s curated by Jesse Hlebo addressing themes of sorrow and jubilance.
Lucky Dragons' track 'We Lost' is a hauntingly meditative piece that is at once nostalgic and fearful.
Weekend's 'Squawk' juxtaposes field recordings of birds with sharp, hypnotic beat, culminating in a manner one could almost consider Caribbean.