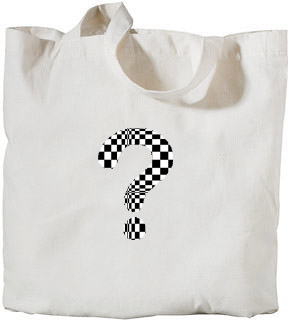 No Age
Ooga Booga "Bag Set"
Limited edition set of their five vinyl releases from Spring 2007 on Post Present Medium, Teenage Teardrops, Deleted Art, Youth Attack, and Upset the Rhythm labels. The records will come in special tote bags printed up for the occasion.
p.s.—the bag isn't done yet, so fyi it isn't gonna have the question mark on it! mystery meat!
7/19/07 update: the bags are done and shipping now! limited to 25 sets! One per customer please!
7/27/07 SOLD OUT! you can still get 4 of the 5 records from our webshop, or get the CD here!