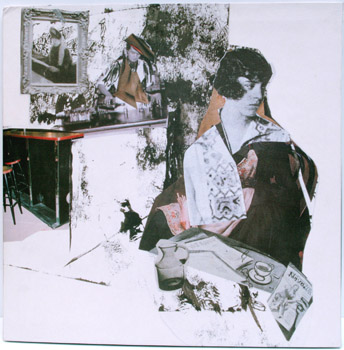 Various Artists
Nova Popularna LP
In May 2003, artists Lucy McKenzie and Paulina Olowska created Nova Popularna, a temporary illegal speakeasy/artist salon in Warsaw, Poland, where they held a series of concerts and events each week.
This record is a document of that experience; it is a compilation of the bands that played there, and at the same time offers some visual artifacts in its cover art. The two women had designed the space's interior, and the entire bar is recreated in the pop-up miniature bar that opens from the record's gatefold sleeve (below). The music ranges from electro to prepared piano to cabaret vocals. Bands include: Donateller, Marcel Dutka, Mathilde Rosier, Bianca Glazebrook.
Vinyl LP with full-color gatefold sleeve and pop-up centerfold.

SOLD OUT!